Tips for Driving Safely Around Potholes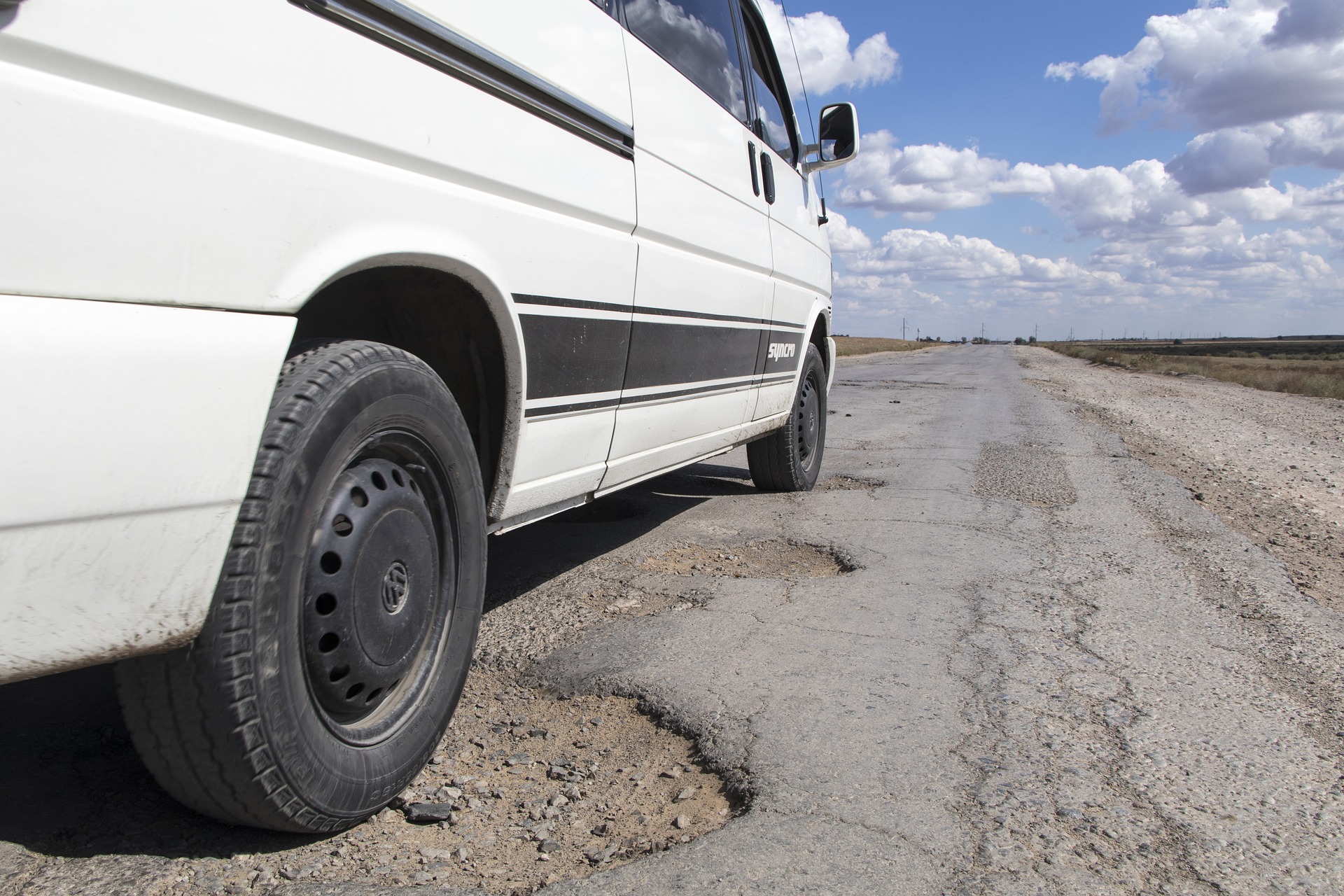 Everyone usually has to drive at least once in their lifetime. However, not many people know that potholes can be dangerous. It can be dangerous for you, for others and for your vehicle that has to endure the damage that comes from these hidden holes in the road.
While some may be small and just slightly uncomfortable to drive over, others may be doing more damage than you think to your vehicle each and every time you drive over them. This is why it is extremely important to not only practice caution when going over them, but you should try to safely avoid them if at all possible.
What are Potholes?
Potholes are found just about everywhere and anywhere in the roads across the country. Many of the potholes in the road are caused by freezing and thawing of the water that runs under the roads. This, over time, causes the road to weaken, leaving large cracks and holes that become bigger with cars driving over them. Both heavy rains and snow fall can lead to even larger potholes.
Pothole Safety Tips to Keep in Mind
It is important to keep safety tips in mind when it comes to living and driving in an area where potholes are common.
Have the proper amount of air in each tire, too little or too much air in them can cause further damage

Slow down before going over a pothole if it cannot be avoided

Do not break right over a pothole, as this can do more damage

Hold onto the steering wheel firmly while driving over the potholes

Use caution when driving over any snow, ice or water because there may be a hidden pothole

Be aware and cautious of your surroundings on the roadways
Symptoms of Pothole Damage to Your Vehicle
Potholes can actually cause serious damage to a car. It is comparable to being in a 35 mph car crash. In addition to ruining the tires on your vehicle, it can also cause problems with the steering, alignment, and suspension in the vehicle.
Here are some signs to watch for on your vehicle:
Blisters, bulges or other wear on the sidewalls of the tires

Dents or dings in the rims of the wheels

Fluid leaks, wear, rust or other open areas of damage on the undercarriage

Sounds in the exhaust system

The vehicle pulls right, left or doesn't stay straight

Uneven wear on the tires
If any of these signs are noticed on your vehicle, you will want to bring it to an auto mechanic to look at. They can provide more insight on what the problem may be in order to have it corrected. A professional can also give you some ideas on how the problem may have been caused.
Another tip that many do not know is that if you do encounter a large or many potholes on a roadway, you can report them to the city, county or state transportation authorities. If you find that the damage to your vehicle is because of these potholes, the area that caused them may reimburse you for some of the repair costs incurred because of them.
Driving School in Roanoke Virginia
To learn more about safe driving in all weather and roadway conditions, contact us today at 540-798-6244. We are a driving school in Roanoke Virginia, with online classes and a second location in Lynchburg. We offer comprehensive driver training services, including a Teen Driving Class and a Driver Improvement Clinic (DIP). Give us a call today!