Winter Weather Driving Tips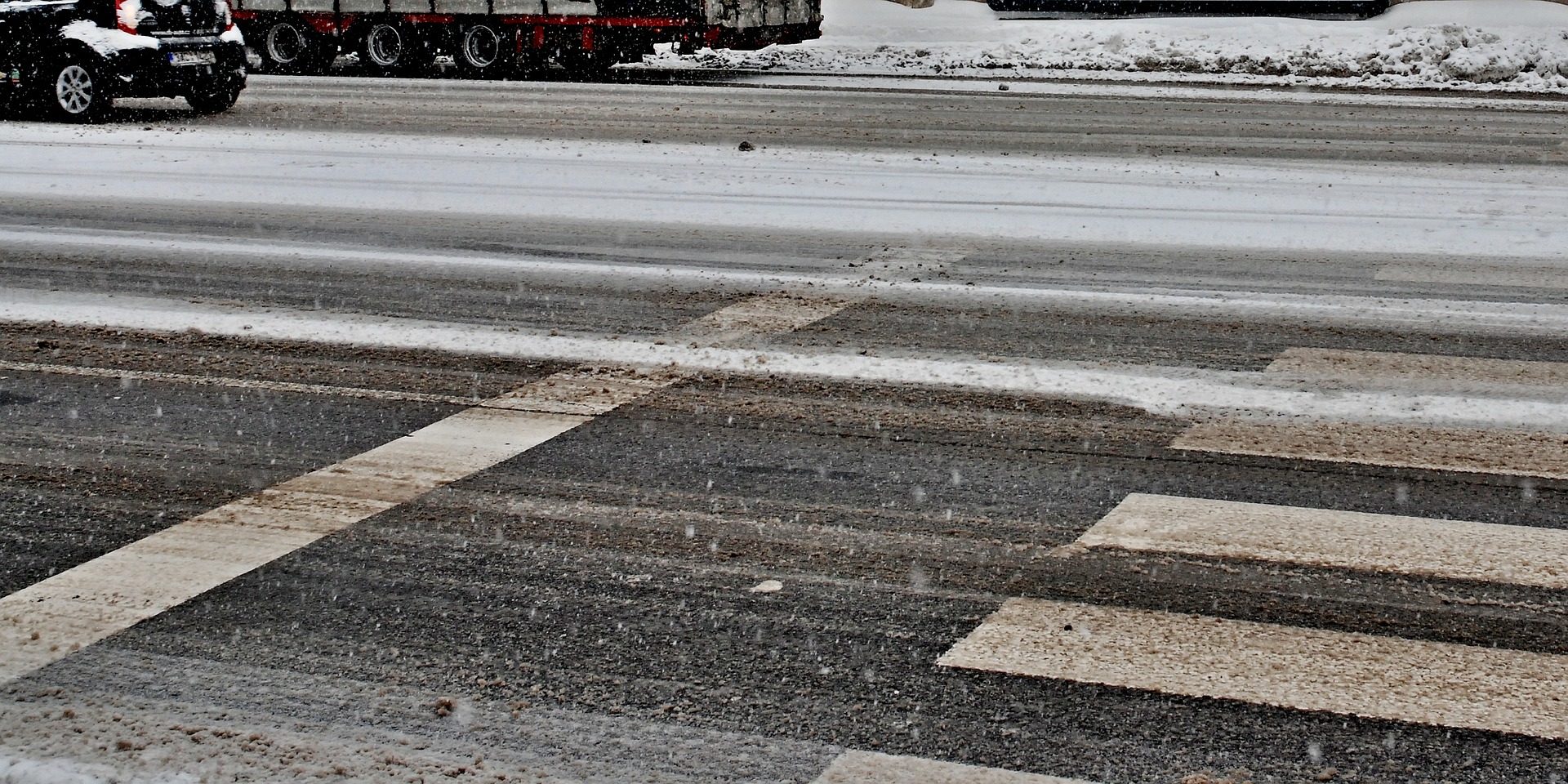 The holidays and holiday travel may be over, but most of us are still hitting the road every day and driving in less than ideal winter weather conditions.  Unfortunately, winter road conditions, while unfavorable, are also unavoidable.  That's why you have to be prepared at all times.
We've put together some tips and a driving checklist to help you better prepare for the long months of wintery weather ahead so that you can drive comfortably and confidently.  Here's how you should prepare: 
Pre-Road Checklist
Whether you're planning to hit the road for a long drive or simply driving your regular route to and from work, you should have a car maintenance routine. Before you head into potentially hazardous conditions, use this pre-road checklist to prepare for your next outing:
Check your tire pressure and tread depth.
Check your windshield wiper fluid.
Check that your windshield wiper blades are in top working order.
Check the antifreeze.
Check the oil.
Make sure both turn signals work.
Make sure the brake lights work.
Make sure you have an ice scrapper in your car, ready to use.
Consider keeping snow salt and a snow shovel in your trunk in case you get stuck.
Make sure you have a full tank of gas.
Make sure you have a cell phone charger in your car at all times.
Make sure you have jumper cables.
Check the Weather
It's always a good idea to check the weather report before you head out, especially during the winter season.  You certainly don't want to head out and drive right into a blizzard unprepared.  But remember, weather and forecasts can sometimes be unpredictable, so if there's a "chance" of more serious conditions, be prepared.  Even if conditions looked favorable a few days ago, it's still best to check the forecast each time before you leave to make sure that you don't encounter any unforeseen challenges.
Emergency Contact Plans
If you are hitting the road and know that you'll be driving in winter weather conditions, be sure to have some sort of emergency contact plan in place.  Let someone at your destination know when you are leaving and when you plan to arrive, just in case.  Then, if you experience a delay along the way, reach out, and let them know that you're running a bit behind schedule so that they don't worry.  As long as someone knows where you are, if you happen to get in an accident and aren't able to call for help, they can contact someone for you and provide a general idea of where you are on your trip.  That will make it easier for responders to locate you.
Use Extra Caution
You should drive with caution at all times, but in the winter, be extra cautious.  Drive several car lengths behind the car in front of you (as you would any other time of year), and during winter, drive with an extra car length or two. You just never know when the car in front of you will hit a patch of black ice or have to brake to avoid, say, a snow drift.  But, having that extra distance between you and them might be the difference between an accident and a safe stop.
Under winter conditions, you should also have more awareness of other drivers and distractions that they may be facing in addition to already hazardous road conditions.  For example, families might be traveling with a car full of kids, which can cause an extra distraction, or a driver might be struggling to bring up directions on their GPS and start fumbling with their phone, taking their eyes off of the road.  You just never know what conditions might present, so be prepared before you head out, and always be on-guard.